*Team price estimates are based on a 12 person squad
Address
All Saints Academy
140 Wyndham Rd
SE5 0UB
google maps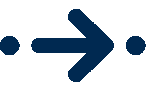 citymapper
Venue Map
Venue Directions
From Oval Station walk directly over the road onto Camberwell New Road with Kennington Park on your left.
Stay on this road for 15 minutes until you come to the left turning for Wyndham Road.
Walk 100 yards down Wyndham Road (past the school main entrance) then turn left down Toulon Street.
Follow Toulon Street round until you come to the school's rear gate. Ring the buzzer to be let in.

Whats included
Min 7 games over 8-9 weeks (excluding bank holidays + any dates of venue unavailability)
2 x 20-25min halves
Professional but friendly Referees
All equipment (inc bibs if needed)
League administration (including up-to-date league and fixtures online)
Amazing Prizes for league winners
Specials/Discounts at our Partner Bar
Recommended squad size = 10
Read football rules here