GO Mammoth is the UK's leading sports events & employee wellness agency.
As the biggest direct deliverer of corporate sports and fitness programs we maximise the productivity of your workforce.
From one-day team building events through to recurring weekly wellness programs, we have successfully enhanced the corporate health level of a mammoth range of businesses, including John Lewis, Innocent, Lloyds Banking Group, HSBC & McDonalds.
Why our clients use us
We get great results

Improvements in the social and physical health levels of 25% are commonplace with GO Mammoth. Check out a selection of our client testimonials and case studies.

We're the first full-service wellness and events provider in the UK

GO Mammoth specialise in delivering both one-day team building days to long-term engagement programs with ongoing reporting, consultancy and support. Other wellness & corporate providers are piece-meal – (i.e Just do holistic fitness, just do office equipment, just do on-site massages, just do lunch-n-learns etc.) We can do it all – but only if it's relevant to your business.

We deliver all events and programs ourselves

We don't outsource anything! We refuse to deliver programs via third party agencies or staff. Accountability is central to our reputation and therefore we only work directly with clients and if we don't have capacity we will decline the project.

We don't over-focus on technology

We believe technology is largely to blame for the current issues in social and corporate health – although we appreciate its power to drive change (eg wearables), we use it with expert caution in our programs.  We prefer to use technology as a medium to report back the activity and engagement level results of our "physical and social programs".

We don't promise silver bullets

Just sustainable improvements to productivity and engagement. We take the time to truly understand your workforce first (for free) to customise the perfect workplace program that suits the demographics, needs, physical constraints and working patterns of your team.

We have worked with businesses just like yours

We have the advantage of having competed hands-on in myriad industries, working with online businesses to traditional retailers across all industries. This means whatever your workforce challenges chances are we already have experience with something very similar.

We are leading authorities on employee wellness programs

GO Mammoth is the biggest provider of sports and fitness programs in the UK. We are pioneers of bringing "employee wellness programs" to the UK market. We have published the first FREE e-book on the subject Employee Wellness Programs: The Mammoth Guide which has received wide-acclaim online. We are regular speakers at industry conferences worldwide and have been featured in many leading publications.
Our team
Our staff are truly passionate about getting people active, social and engaged. With an internal network of 200+ sports, health and wellness practitioners to draw upon, our team is second to none in terms of resource and expertise. This means we understand the practical (and sometimes political) issues with developing a wellness strategy. We don't come to you with theories but with solid pragmatic experience of designing and delivering amazing teambuilding events and ongoing wellness programs.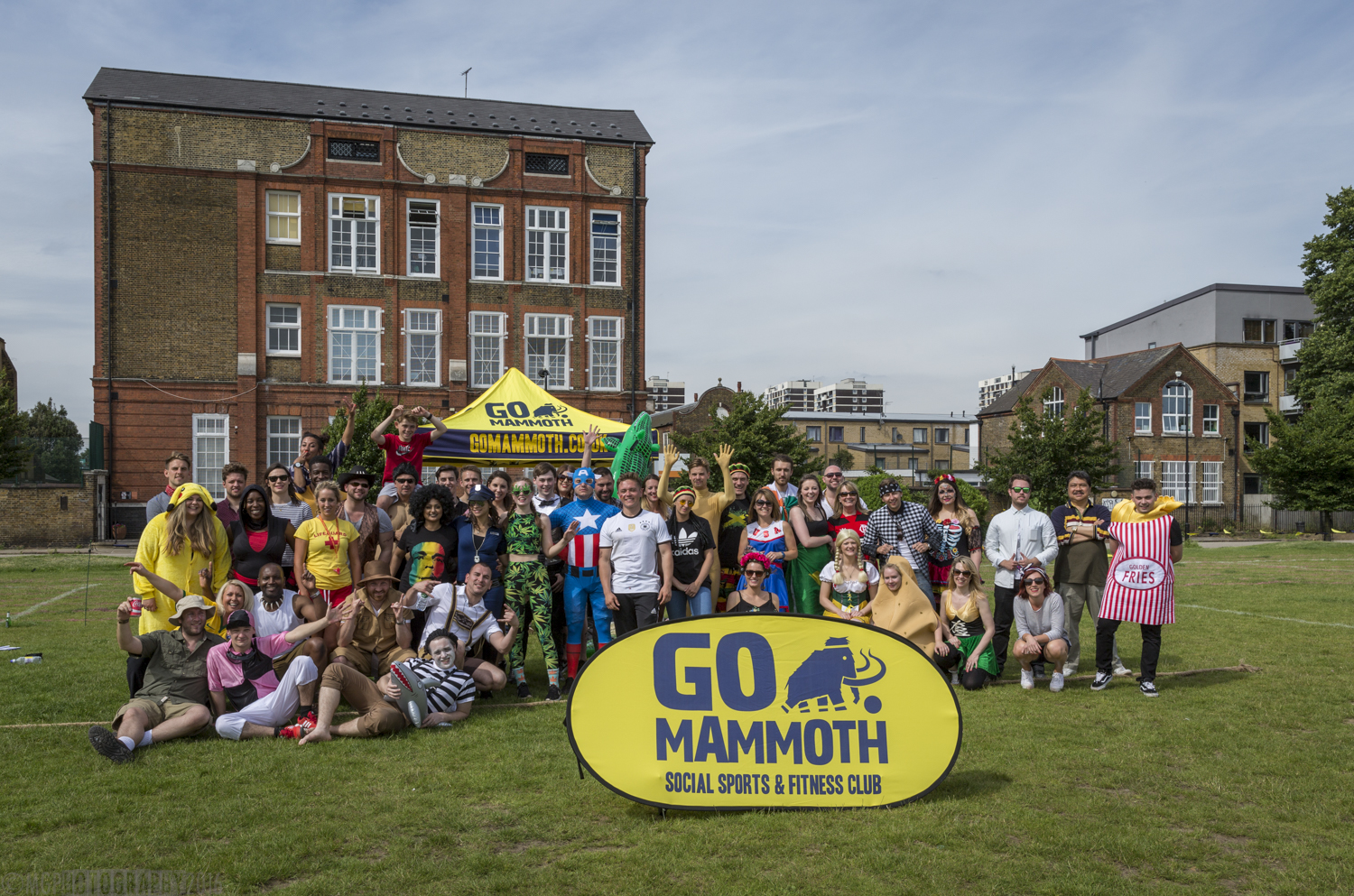 Our History
GO Mammoth was founded originally in 2010 by Luke Mohr (ex-Big4 accountant and social entrepreneur), growing into the largest sports and social club in the country within 2 years of inception. After numerous requests, the next logical step was to deliver programs and events directly to companies. It was a natural step for us to use our widespread events management experience and broad knowledge of sports and fitness to help corporates improve their employee health levels.
Our values & beliefs
Our guiding principle is "Staff health drives business wealth"

Our company motto is "Staff health drives business Wealth." (We define a "health" as both being physically and mentally healthy proportional to the benchmarks of the specific company and industry of our clients)
We believe that the best way to grow our business is to focus on improve our clients' people's health. We succeed via word of mouth, and our clients are our best salespeople. In fact, many of them kindly offer to speak to our prospects.
We don't get hung up on technology but instead use it to monitor and track results.
Approach and treat every business with fresh eyes
Provide systems for our clients that are easy to implement, measurable, and effective.
Help all clients improve their bottom line and productivity via sustainable and engagement wellness programs.
Once you're our client, you can expect to
Work with someone who seeks to understand your situation and then gives the best advice.

Receive a service that's data driven and professional.

Get an excellent return on investment.

Ongoing reporting, operational support and consultancy
And we expect you to
Be serious about wanting to improve your staff's health and engagement.

Be prepared to listen to your staff and take action on the findings.

Be able to commit long-term to a programs for maximum effectiveness.

Give us honest feedback, both good and bad.
What you should do now
If you'd like us to dramatically improve your staff's health and engagement levels, visit either our "Wellness Programs" page or our "Corporate Events" page and then please Contact Us to find out more information.
Let us help you!
We have delivered team building events & designed employee wellness programs for dozens of prestigious companies
"A refreshing and very effective way to get staff active and healthy."