Corporate Wellness Programs: The Ultimate Guide 2016/17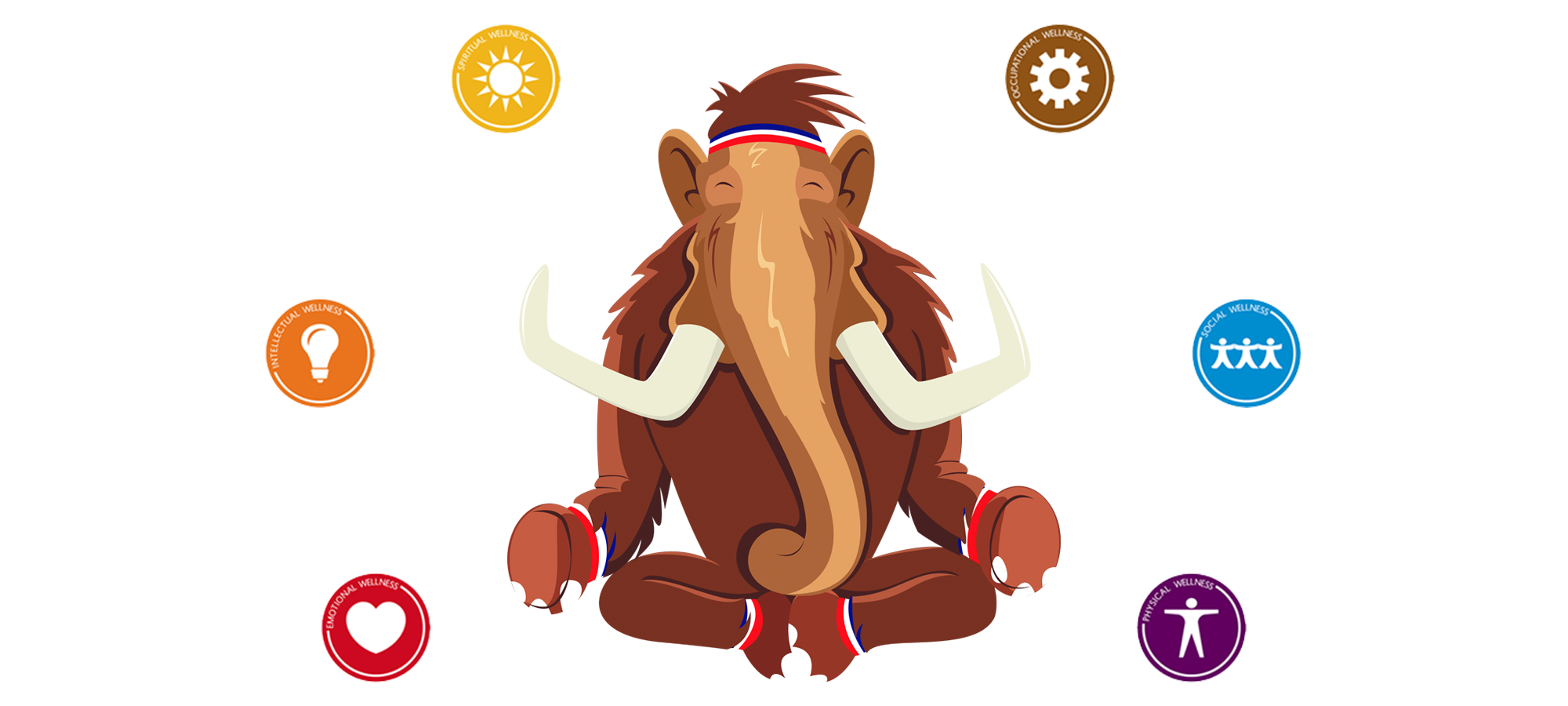 Chapter 1
What is Corporate Wellness?

Wellness is not simply being free of illness. The focus of wellness is to maintain the body in the best possible condition.
This allows it to function efficiently and sustain high productivity state for a long period of time.
Proactivity is fundamental to maintaining high wellness levels.
This can be ensured through realizing the social, physical and mental needs required for the maintenance of highest functionality levels.
We hear it more often than not these days, people complaining of being tired by "doing nothing".
Sedentary office work can lead to this which can lead to a decrease in productivity, which hinders the bottom line.
Employee wellness in the workplace is a campaign aimed at encouraging healthy activities.
Example: We often run corporate events in London as part of an employee wellness package. Having fun and getting to know your colleagues is often a great way of boosting team morale and happiness.
Any institutional policy designed for the purpose of encouraging healthy behaviors and enhanced health outcomes is employee wellness. Healthy employees will often yield positive results for the company.
It's a program designed for the purpose of promoting healthy behaviours to improve the health of the workforce, increase productivity and boost overall morale.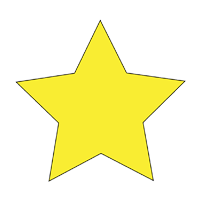 "An employee wellness program that is properly designed can assist in the reduction of stress levels, enhance morale and improve general productivity."
Wellness programs are programs executed by employers for the purpose of enhancing the health of employees.
Effective wellness programs also assist employees in effectively dealing with issues related to their health.
Activities such as:
Employee seminars
Compulsory training programs
Contracting a wellness program provider
Most often, employers will be willing to invest into the wellness and health of employees directly since these issues influence the level of profits and productivity at work.
Chapter 2
The Office Environment

If your working environment is too serious and doesn't promote health and fitness, it becomes difficult for the employees to become satisfied long term.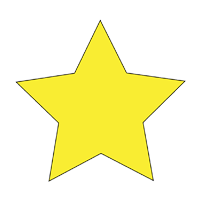 "Health care expenditures at high-pressure companies in the US are nearly 50% greater than at companies that promote employee wellness programs."
Work related stress issues play a huge role in the loss of working hours.
It's estimated that 550 million work hours are lost each year due to the stress of the job.
Employers really need to understand the impact they are having long term by:
Forcing longer working hours
Promoting "no lunch" culture
Not educating employees on health and well-being
Not offering a social environment to have fun, have friends and be comfortable
Studies have shown that positive memories and actions are a key factor in long term employee retention and performance.
Once an employee links work with a bad memory or the feeling of stress, this builds up to eventually the employee leaving the company or under performing.
Chapter 3
The History of Corporate Wellness Programs

1633: Bernardini Ramazzini – Enhances wellness to fight diseases and illnesses for employees
1810: Robert Marcus – Pushed through the 10 hour work day
1817: Robert Marcus – Adopted the 8 hour work day. This was based on 8 hours of work, 8 hours of recreational time and 8 hours of sleep per day
1914: Ford Motor Company adopt the 8/8/8 principle
1950s: Disregard for employee health over this time period. No innovation in the wellness space
1970s: Serious employee wellness programs emerged. Financial responsibility on health shifted from the government to the work force.
1980s: Modern wellness programs started. Mostly focused on adding gyms to office buildings and helping with training and nutrition.
2000s: More developed wellness programs with help for general well-being in health centres across organisations.
2016: Highly developed wellness systems in place using tools and data to implement strategies and see what works. Calorie tracking devices, access to more information and better working cultures.
Chapter 4
The Rise in Corporate Wellness
Some of the reasons that led to the rise of employee wellness in the 70's were:
The shift in the general culture that endorsed and encouraged fitness
The formation of health advancement units such as the American wellness council and the Washington business team for health
The emergence of study results that concluded that unhealthy employee habits led to high-cost consequences for the organizations.
Today, there are more employers offering better wellness programs compared to the past.
In 2015 there were 1,977 decision makers in business sampled by the Aflac report on the workforce.
Close to half of them indicated that their companies offer employee wellness programs.
This was a growth from the previous 30% recorded in 2012.
A similar trend was recorded by insurance brokers with around 53% of them indicating that they advocate for clients wellness programs.
More businesses are embracing employee wellness programs.
Research indicates that the efficiency of such programs is also increasing.
More than half of the employers offering employee wellness programs believe their efficiency is high. This is a 7% growth from an initial 46% in 2014 to 53% in 2016.
Chapter 5
Major Companies That Use Employee Wellness Programs

Google has been praised for the employee benefits and the highly ranking wellness and health programs it avails for its employees. The internet company has gone an extra mile by keeping nurses, doctors, and medical services at employees' convenience. This allows the workforce to access medical attention as need arises. Google avails emergency and insurance services for traveling employees whether they are on duty or on a function.
Google seeks to achieve a balance between work and personal life of employees through the implementation of unique programs. Employees intending to advance their education qualify for tuition reimbursement while new parents are awarded bonuses. The benefits exist to ensure the level of sacrifice from employees is not overwhelming
The National Business Group cited HP as an iconic corporation devoted to advancing wellness and health of employees. An assessment of HP employees revealed that 79% of them believe that the management sincerely pays attention to their physical and mental wellbeing. HP has constructed 48 fitness amenities. The company also avails telecommunication services and allows flexibility in working hours for employees who double up as caretakers at home. The company also meets the physical and mental health needs of employees.
The power pink program rolled out by HP encouraged participants to learn about breast cancer and reach out to peers and relatives to take a mammogram examination to assess their condition. The company also launched a global wellness initiative aimed at promoting exercise and weight loss. The program attracted an excess of 54,000 employees globally.

The IBM compensation initiative for employees involved in healthy eating, exercise and completing the health risk questionnaires amounts to $300. This is an incredible example of a comprehensive and enticing employee wellness program. A health survey of 18,000 participants was conducted by IBM. The results indicated that many people suffered obesity, hypertension, and high blood sugar. The company embarked on mechanisms aimed at preventing the diseases. Some of the initiatives implemented include access to health examination, financial incentives, fitness activities, and customized nutrition consultation.
IBM has spent $25 million in ensuring a proper balance between work and life. This is especially so for employees engaged in caretaking responsibilities at home. These initiatives have won accolades for IBM. IBM is recognized as a corporation friendly to its employees (Rothfeld, 2015).
This is a company that has one of the most advanced employees' wellness programs. The effort has been recognized by the National Business Organization on Health, American Heart Association, and other entities. American Express has labeled the program healthy living. American Express employees working from Phoenix get dermatology, dental, and Medicare on site. Women also access free examination. The company has also partnered with farms locally to provide nutritious foods and offer lessons on how to prepare healthy meals. The company has also held safety and health fairs incorporating families where lessons on preventing injuries and diseases were offered (Total HR management, 2012).
This Company was voted the healthiest place of work in the U.S. in the year 2014. Healthiest Employers LLC is the company that performed the analysis. Draper Inc. has placed itself as a leader in providing the necessary tools to employees for a healthy lifestyle. Draper Inc. launched a wellness center in 2008 beside its property. The center has volleyball courts, workout stations, and table tennis courts.
The company also prints monthly newsletters that contain 'wellness superheroes'. These superheroes are people named by peers as good examples of healthy living in the place of work. The company also has a weight loss program that runs for 10 weeks. In the program, participants compete with the intention of winning gift cards per week and the cash prize at the end of the competition process. Draper also holds health fairs annually, Zumba classes, walking competition and weight watch sessions (Total HR management, 2012).
Chapter 6
The Benefits of Using Corporate Wellness Programs for Employers

Stronger Workforce
Healthier employees mean a stronger workforce.
Employee wellness programs have the potential to not only strengthen the employees themselves but also strengthen staff comradeship, improve relationships and increase overall productivity.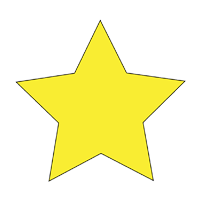 "According to research, the healthier somebody is, the higher the chance they are to be positive, happy and supportive. This type of environment is exactly what a business needs for long term success. "
Save Money
A satisfied workforce is less likely to change jobs. The reduced staff turnover means a consistent improvement of employees and hence enhanced productivity.
With reduced absenteeism and lower stress levels, productivity will escalate. This can be translated into revenue and cash.
According to PwC sick days in the UK cost UK Employers 29 billion pounds a year. This is an incredible amount of money to lose due to sickness.
Dropping sick days by only 10% across the UK would save a staggering 2.9 billion pounds a year. This reason alone should be enough of a benefit for employers to try and reduce sick days.
The Challenge of an Ageing Workforce
The challenge of an aging workforce presents unprecedented health challenges. It is in the interest of the employer to contain unhealthy behaviors and moderate expenses on healthcare. This can be achieved by investing in wellness programs. The return on investment on employee wellness programs is incredible.
The senior consultant and principal in management of total health specialty practice in Mercer consulting, Calif USA, Steven Noeldner asserts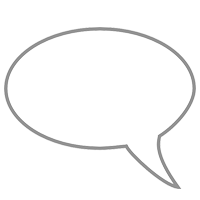 "Employers can go only so far with cost shifting to employees; they now recognize there are other ways to address the healthcare cost challenges they're facing". He emphasizes the importance of advocating for wellness activities by saying "Wellness advocates serve to promote and perpetuate the services the program is offering"
With education and aggressive advocacy of the health and cost benefits of wellness programs both to the employers and employees, the cumulative return on wellness programs investment is higher than the cost expenditure.
Chapter 7
The Health Benefits of Corporate Wellness Programs

There is a health risk associated with each worker. Some of the risks include unhealthy eating, smoking, drinking, failure to exercise and genetic problems.
A wellness program can help deal with addiction and health issues effectively.
A wellness program will enable the employee better deliver on their responsibilities and have more energy and vitality to offer themselves to friends and family once they are off work.
According to Gretchen Reynolds, author of the New York Times' Physical Education column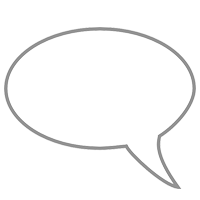 "At least 20 minutes a day can make a truly profound difference in your health and dramatically reduces the risk of whole host of diseases, particularly diabetes, heart disease and dementia, as well as cancer"
Employee wellness programs would promote this and be able to offer employees the chance to exercise 20 minutes a day whilst being educated on healthy eating.
The employee wellness program can assist improve health even when it means acquiring knowledge on stress reduction and reduction in muscle strain during work hours.
Some of the wellness programs offer weight loss programs assist in dealing with high cholesterol levels and hypertension.
Wellness programs also save the participant's money. Some motivation will work towards steering the employees and wellness programs may be the right medicine.
Chapter 8
The Benefits of an Corporate Wellness Program for Employees

Employee satisfaction is one of the most prolific benefits a wellness program brings in the workplace.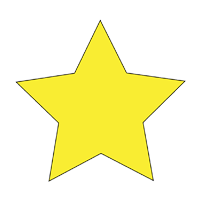 "Three out of four (75%) employees participating in wellness programs agree that the program enhances their satisfaction level"
Compared to employees who do not participate in wellness programs, participating employees are better satisfied at work (59% of employees not participating in the program are satisfied at work unlike 70% satisfaction for those participating).
Employees participating in wellness programs are also less likely to opt for new job opportunities within 12 months compared to the employees not participating (i.e. 46% compared to 52%).
Healthy employees are likely to stick around. National research institute and Towers Watson conducted a research on health. According to the research, organizations having highly effective wellness initiatives record lower levels of voluntary turnover unlike those offering less effective wellness programs (i.e. 9% turnover against 15% turnover).
SAS institute- a software company- has a 4% voluntary turnover rate. This is an improvement from the 19% turnover recorded in 2005.
The director of Baltimore compensation and benefits, Vicki Banks, indicates that all employees participating in the wellness program stay on. A finance education firm, Nelnet, inquires on the existing employees on what they feel they will miss the most from their company. Most of them say outright, the wellness program.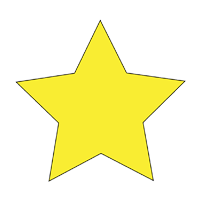 "Promoting regular exercise can have dramatic results on employees confidence and self-esteem. Studies show a strong correlation between physical exercise and increase confidence and self-worth. This can only be a positive to the company."
Regular exercise has also been shown to reduce the risk of heart disease and heart attacks.
Employee wellness programs will help improve employee health long term with the obvious benefit of being healthier and happier for longer.
Chapter 9
What Does The Research Tell Us Overall?

One of the most important lessons from this research is that health awareness is crucial to workforce success.
As more and more companies are becoming aware of the importance of their employees' health and wellbeing, the more they are willing to invest into wellness programs.
Employees may not be effective in managing their well being often because of multitasking, lengthy working hours and high-stress levels from multiple duties both at work and at home.
The time is simply not there.
Employers have the duty to step in and develop innovative wellness programs for their employees. The workforce will greatly appreciate and benefit from the program.
Creativity is important. Wellness programs must not be boring.
The wellness program ought to be dynamic and creatively unique. The consistent evolution of these programs over time will be good for a reassuring wellness program future.
The human nature must be stimulated and challenged using different tactics and avenues that promote change.
The wellness program must be fashioned to capture the latest tendencies. One of the ways this could be achieved is by hiring a wellness program leader that bears direct responsibility for all wellness activities.
The SAS director, Jack Poll says, "Our high participation rates are because, when we opened, we thought of all the reasons people wouldn't use the facility and we worked to eliminate every one of them." SAS has achieved record levels in employee participation in wellness programs courtesy of the creativity and innovation driven into their wellness programs.
The strategies employed behind wellness programs dictate their success or failure. Both medium term and long term measures must be implemented.
Adequate support, commitment, and proper leadership must be felt from the employer, employees and the vendors.
A successful wellness culture consumes time to achieve.
The program has to evolve to the level where it becomes acceptable as the culture of a company. Wellness success is never a single solution.
It is a combination of many successes working together as a single wellness strategy.
The solutions incorporate education, incentives, physical activity and extended commitment levels over a long period of time.
Chapter 10
Corporate Wellness Program Ideas

There are about 69% of employees willing to take part in wellness programs whenever provided by the employer.
This is an indication that employees are genuinely interested in the effort put forward by the employer. It is important, however, for employees to understand that a successful wellness program is entirely dependent on dedication and participation level coming from employees.
Other than offering the conventional incentives for membership in the gym, the employer should introduce the health examination procedure to assess employees' health status.
These tests may include tests on cholesterol level for glucose and lipid panel, tests on the level of blood glucose, blood pressure test, BMI (Body Mass Index) test and weight checks.
It is widely acceptable among the employees that radical measures, such as the one proposed herein, are important for the purpose of promoting wellness among the workforce.
Among the workforce, 65% consents to the fact that benefits such as incentives and reduced premiums should be employed as a means of encouraging workers to become healthier.
Participating in wellness programs is the appropriate avenue to secure these benefits. About 24% of employers in the American workforce offer incentives aimed at encouraging healthy lifestyles.
Employees choosing not to practice healthy lifestyles are penalized by 12% of the employers.
Chapter 11
Expert Roundup
Dr Layne Norton – PhD Nutritional Sciences
"In my opinion employee wellness programs and education are absolutely essential for reducing the cost burdon on companies and the nation overall. If we can provide people more incentives and opportunities to be active and eat correctly, we are going to have lower insurance costs, lower mortality rates, and better quality of life. The results are not always so easily quantifiable as healthy, happy employees are more likely to work harder and be more productive. Overall this means lower healthcare costs for employers with more productive employees."
Jyot Singh- CEO – RTS Labs
"In 2016, we will see more employers leverage technology to engage employees in meaningful wellness programs that will help them prevent or fight chronic health conditions, better manage their health, and thus reduce healthcare costs. Healthier, more engaged employees equals a reduction in absenteeism, an increase in productivity, and an increase in workplace safety. An engaging wellness program also adds value to the company and its culture, something many HR departments dream of. With healthcare costs rising and employer health coverage mandates in effect, it's going to be important for employers to find the right corporate wellness solution to insure healthcare costs stay low. Thanks to machine learning, gamification, wearable technologies and mobile apps, the right solution is corporate wellness technology."