Winter Sports Leagues ALMOST FULL!
THE WORLD OF SOCIAL SPORTS

Holistic & high intensity classes across London
GET FIT with FRIENDS in 2017!

Last few ski trip spaces going now!
APRES IN THE ALPES

Create healthier & happier teams through sports
WELLNESS PROGRAMS THAT WORK!
Join a Sport or Fitness near you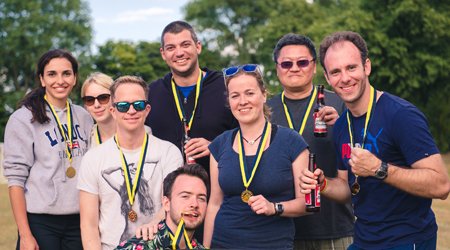 What is GO Mammoth?
Go Mammoth is the ultimate club for busy & active adults looking to maximise their spare time through playing sport, keeping fit, going on adventures & socialising with friends. As the UK's largest lifestyle club, GO Mammoth exists simply to make your life more fun... without the seriousness and commitment of joining a specialist sports club and a x100 more social than joining a gym. So, grab some work colleagues or mates and join the fun today or sign up as an individual (over half of new members do!) and make loads of new friends.
read more