Tignes
22nd January – 28th January| £779pp | FULL | BOOK NOW
5th February – 11th February| £779pp | FULL | BOOK NOW
26th March – 1st April| £779pp | 14 spaces remaining | BOOK NOW
Group booking? Email trips@gomammoth.co.uk to speak to our team
A complete beginner or experienced seasonaire? With mates or by yourself? These hugely social group trips from December to April are for you!
Whats included?
+   Fully hosted group ski trip with GO Mammoth
+   Action-packed itinerary delivered by experienced GM reps
+   6 nights accommodation
+   All meals (breakfast, lunch and dinner)
+   Ski or snowboarding tuition/guides for all levels (12hrs)
+   7 day lift pass
+   Ski or snowboard equipment hire
+   Swimming pool & Wellness Centre access
+   The best après in any French resort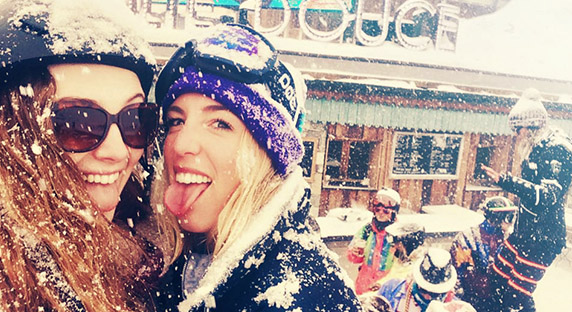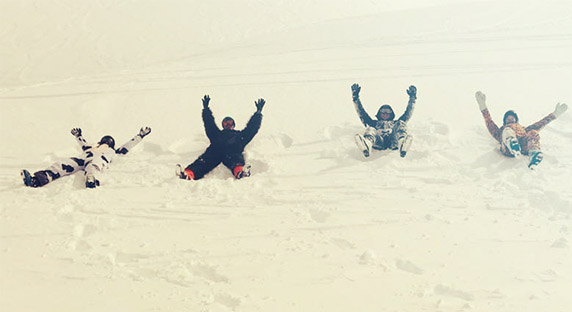 When?

22nd January – 28th January

5th February – 11th January
26th March – 1st April
How much?
Booking as an Individual.. SEE PRICES ABOVE!
Booking as a Group… CONTACT US today to discuss package options
Secure your place with a £50 deposit today and pay in instalments! 
ITINERARY & ENTERTAINMENT
Social: Straight off the slopes and into the bar. We have a great line-up of extraordinary après-skis parties from sipping cider at the infamous La Folie Douce mountain hot spot, playing games of beer pong and pool in Saloon Bar to the packed dance-floor of Blue Girl. Scavenger descents, snow parks, fancy dress challenges as well as mountain bungee jumping, GO Mammoth provide an exclusive and truly unforgettable week.
Day 1: On arrival in the resort you'll be able to check-in anytime from 8am, once you've had time to relax you'll be placed in a ski/snowboard group depending on your skill or level of experience. We'll then head to the equipment store downstairs to get kitted out. The afternoon is yours to hit the slopes. An optional afternoon 'newbies' session is included for those on their first ski experience to help you make the most of the first day.
At 6pm it's time to get to know your snow pals and meet your GO Mammoth reps. Once we've talked you through the itinerary for the week it's then time for dinner.
Day 2 – 7: The rest of the week is a mixture of tuition/guide sessions, exclusive GM activities and free days to explore the mountain slopes. Each day you can opt to take a packed lunch with you and eat on the mountain or you can return to base for a hot lunch, it's totally up to you!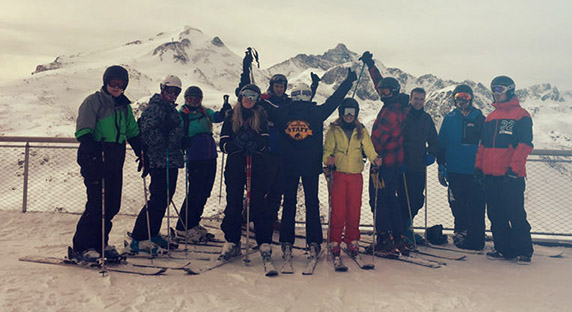 Tignes
22nd January – 28th January| £779pp | FULL | BOOK NOW
5th February – 11th February| £779pp | FULL | BOOK NOW
26th March – 1st April| £779pp | 14 spaces remaining | BOOK NOW
Group booking? Email trips@gomammoth.co.uk to speak to our team