*Team price estimates are based on a 8 person squad
Address
Rocks Lane Multi Sport Centre
Rocks Lane (Opposite Ranelagh Avenue) Barnes
London SW13 0DG

google maps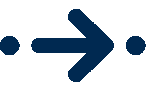 citymapper
Venue Map
Venue Directions
From Barnes station walk onto Rocks Lane road and head towards the cross roads
Once you get to the crossroads continue over and keep walking for another 200 metres.
You will come to another set of traffic lights, look to your right and you will see Rocks Lane football centre - turn right at the traffic lights and walk in through the car park towards the clubhouse - our pitches are numbers four and five.
You can also get the 72 bus from Hammersmith station right to Rocks Lane.

Whats included
Min 7 games over 8-9 weeks (excluding bank holidays + any dates of venue unavailability)
2 x 20-25min halves
Professional but friendly Referees
All equipment (inc bibs if needed)
League administration (including up-to-date league and fixtures online)
Amazing Prizes for league winners
Specials/Discounts at our Partner Bar
Recommended squad size = 10
Read football rules here