*Team price estimates are based on a 8 person squad
Address
La Retraite RC Girls School
Atkins Rd
Clapham Park
SW12 0AB
google maps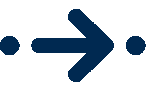 citymapper
Venue Map
Venue Directions
Turn right out of Clapham South station and walk down Balham Hill.
Take the 2nd left down Gaskarth Road and walk to the end.
Turn right onto Cavendish Road and continue for 5 mins.
The school will appear on the corner of Atkins road on your left, but continue down Cavendish road another 50 yards and enter via the black double gate.

Whats included
Min 7 games over 8-9 weeks (excluding bank holidays + any dates of venue unavailability)
2 x 20-25min halves
Professional but friendly Referees
All equipment (inc bibs if needed)
League administration (including up-to-date league and fixtures online)
Amazing Prizes for league winners
Specials/Discounts at our Partner Bar
Recommended squad size = 10
Read football rules here