*Team price estimates are based on a person squad
How to get started with GO Mammoth Softball
Address
Play On Sports
3622 Raven Row
E1 2EG
google maps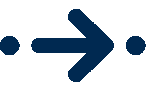 citymapper
Venue Map
Venue Directions
From Whitechapel station walk directly across the road at the lights and turn right towards the A&E entrance of the hospital.
Turn left onto Raven Row and then cross over Cavell Street.
The entrance to Play On Sports is on your right
Go through the gate and into the building. Follow the signs up the stairs to the second floor.

Whats included
Outdoor: Min 7 games over 8-9 weeks Indoor: 5 games over 5 weeks (excluding bank holidays + any dates of venue unavailability)
All equipment provided (i.e. bats, ball, gloves etc)
Qualified softball umpires
Access up to date league fixtures and standings online
Special discounts at the partner bar after the game
Prizes for league winners
On the field - 10 players (mixed)
Recommended squad size = 15
Read softball rules here
Levels of play explained
GO Mammoth offers softball leagues at a recreational skill level, all leagues are fun and mixed, so you'll be sure to have a great time.