10 reasons why you'll love our pilates classes
August 11, 2016
So you've read about the health and mental benefits of pilates, but why Go Mammoth for your pilates classes?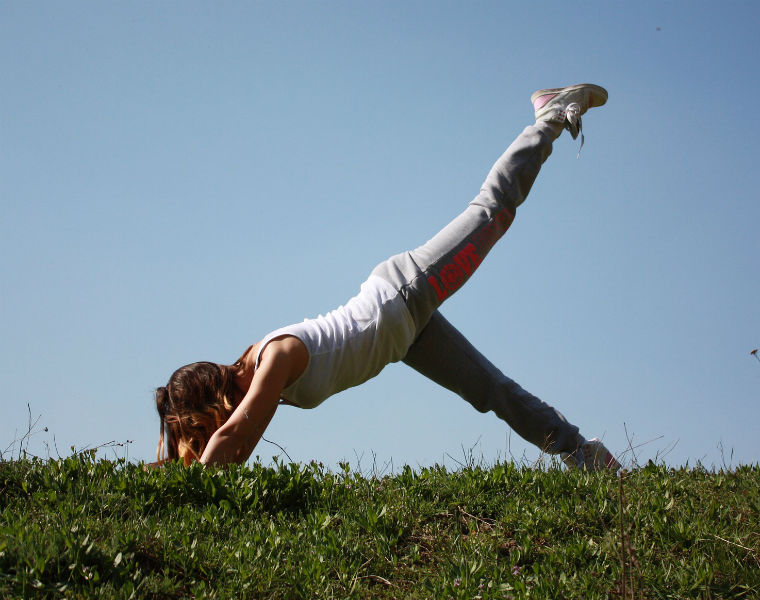 Well below are ten reasons why we believe you'll love our London pilates classes. If you have any further questions, you can chat live to our fitness manager between 9am-5:30pm on Monday-Friday by using our Live Chat feature snuggled down in the bottom of the right of the page:
 Improve, strength and flexibility
Practising pilates with Go Mammoth can help improve posture, muscle tone, balance and joint mobility, as well as relieve stress and tension.
Pilates is also easy on the joints, can help with flexibility and therefore assist in preventing injuries from working out or playing sport.
 All abilities welcome
All of our London pilates classes cater for all abilities and all fitness levels. Whether you love pilates, or have never tried it out before, there will be a Go Mammoth class for you.
  Friendly, professional instructors
We only work with highly-trained, energetic, friendly and personal instructors to ensure everyone has the best experience in their pilates class.

Our instructors will modify pilates positions to meet your needs
If you have an existing injury or are recovering from a recent one, our instructors will tailor certain positions for you during classes, to ensure you can enjoy the class without risk of aggravating your physical condition.
 Meet like-minded people
Because the classes are designed to be fun and social, practising pilates with Go Mammoth is the perfect way to meet new people. As you'll be taking classes with them for an 8 week period, you'll create great relationships over time.
Convenient locations
Our London pilates venues are carefully selected to ensure they are as accessible as possible; they are all situated in close proximity to London Underground stations.
Great value for money
We offer two different fitness memberships at Go Mammoth – both don't require you to sign a contract, giving you the flexibility to cancel at any time. If you sign up to a multi-class membership plan at £39 you can attend as many different Go Mammoth fitness classes as you want in any given week. If you attend a minimum of 3 classes per week for a month, you'll effectively be paying just £3 a class.

Attend other Go Mammoth fitness classes with a multi-class membership
With a Go Mammoth multi-class fitness membership you can attend our yoga, circuits and boxfit classes in London
5 day money back guarantee
Sign up for any fitness class on either the single class or multi-class membership, pay for the first month of membership and attend a class within your first 5 days. If you're not happy with your experience for any reason, call us on 020 3696 2824 and we'll cancel your membership and issue you with a full refund of your initial payment.
Be part of the 'Go Mammoth' club
All of the equipment is provided for you, you'll receive a free t-shirt and will also receive discount food/drink at your venue's designated partner bar.
Sign up for a Go Mammoth pilates class in London 
What to expect at your first Go Mammoth pilates class
More articles