How Pilates Will Transform Your Health
August 11, 2016
After doing a few pilates London sessions, you'll begin to notice changes to your body and mind. Here. If you want to discover 40 other ways that pilates will transform your health, have a chat with one of our brilliant instructors before one of our classes. Your core will strengthen with pilates. In fact, if …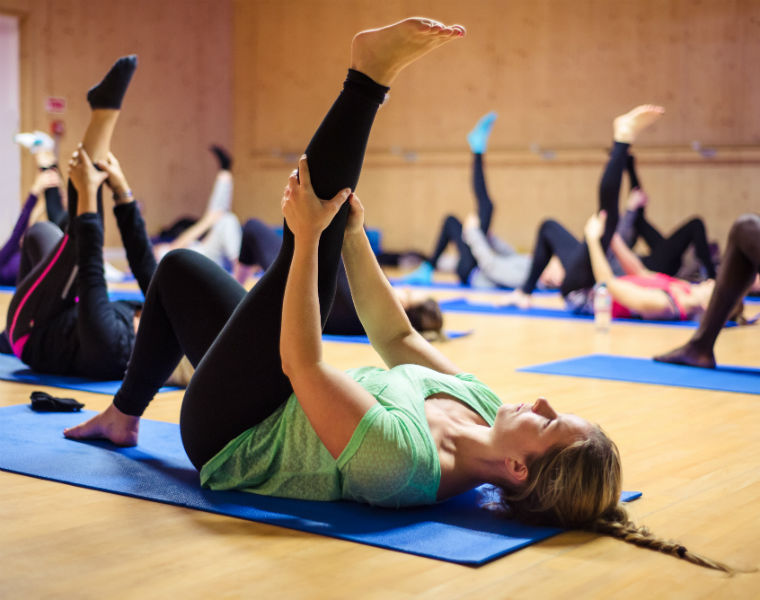 After doing a few pilates London sessions, you'll begin to notice changes to your body and mind. Here. If you want to discover 40 other ways that pilates will transform your health, have a chat with one of our brilliant instructors before one of our classes.
Your core will strengthen with pilates.
In fact, if you practice pilates regularly you'll notice tighter stomach muscles, a straighter back and more defined muscle tone. As pilates positions put an emphasis on the core area, this is perhaps the health benefit you'll notice first
Breathe, relax and reduce stress with pilates
When practicing pilates regularly you'll notice your breathing start to synchronise with your muscles. Lie back, loosen up and enjoy.
Pilates will give you a stamina boost.
When doing pilates regularly, you'll notice that certain exercises and positions become less tiring – your endurance and stamina will also improve.

Posture and mobility will improve over time with pilates.
Over time your flexibility will improve too.
Pilates is low-impact meaning no pressure will be put on on your joints.

Your sporting performance will improve.
Over time, as your muscles develop with pilates, your shots will be stronger and your standing acceleration will increase. Top sports stars like Wales and Real Madrid forward Gareth Bale incorporate pilates into their rigorous exercise regime. If one of the best footballers in the world swears by it, it must be worth giving it a go!<
Doing pilates regularly will help you sleep better at night…
…and concentrate more effectively on tasks during the day.
While performing pilates, you will learn how to match breath with your movements and as a result you will concentrate on trying to achieve synchronicity between the both. Training your mind in this way will help you focus on completing singular tasks at home or at work.
Sign up for a Go Mammoth pilates class in London
What to expect from your first Go Mammoth pilates class
More articles